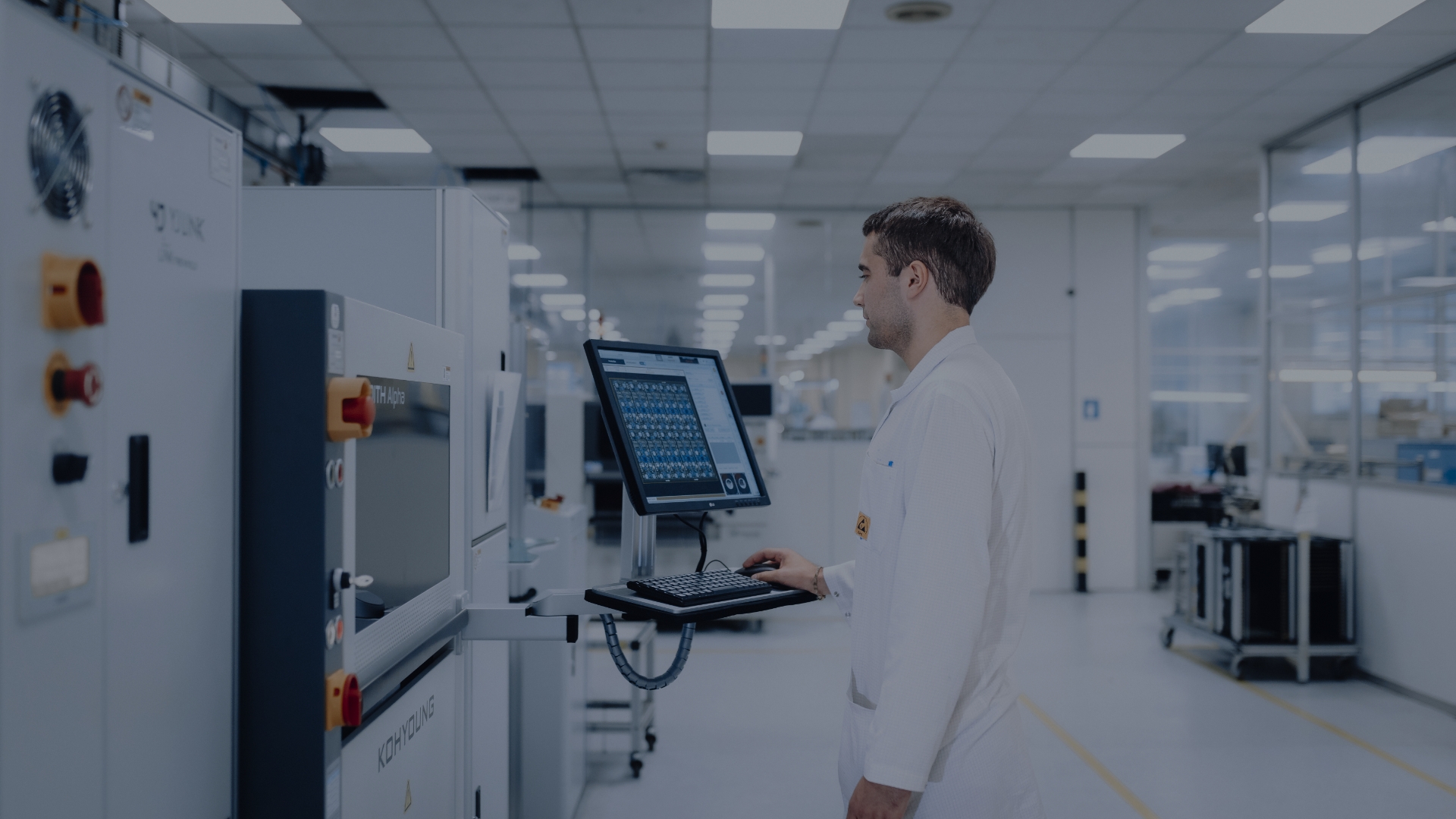 Our technologies manufacture your big projects.
We have electronic assemblies and finished electronic products for your projects. In Fagor Electrónica we offer development capacity, production with advanced processes and all the adaptation you need for your company. And we do it hand in hand with the best technologies:
Lead-free reflow soldering and tin-lead soldering.
SMT surface mount technology with components up to 150mm and 55x55x25mm. 
SMT lines with assembly speed of 120k cpt/h and DM laser marking.
Lines with pcb cleaning with elastomers/vacuum, SPI 3D, AOI 3D, flippers and fully automatic handling and full traceability from the beginning of the manufacturing process.
Double-sided and single-sided reflow assembly.
Automatic insertion of components with axial and radial terminals (TH).
Mixed assemblies: SMT (reflow) + TH, and TH + SMT with automatic lines.
Wave soldering in inert atmosphere, with pallet design for selective action.
ICT (in circuit test) with ISP (in System Programming) for all MCUs and SOCs.
Functional tests and end-of-line tests (FCT and EOL) performed according to customer requirements with full traceability and recording of all measurements performed.
Do you want our experts to inform you firsthand?